HYMENECTOMY / HYMENOTOMY
A hymenotomy is a minor surgical procedure that involves removing part or all of a woman's hymen. There are many reasons a woman might need a hymenotomy, most of them having to do with the malformation of the hymen. Some women have this surgery to increase comfort during intercourse, while others need it for health reasons. In many cases, the hymen is simply removed, though some of it may be left in place for personal or religious reasons. A woman receiving a hymenotomy usually has a fairly fast recovery time, barring any infection or surgical complications.
The hymen is a superficial web of tissue located across a portion of the female vaginal opening. Most of the time, the uncovered part of this opening is sufficient to allow for regular menstrual flow or the use of tampons. Traditionally, it is thought to be a representation of virginity, broken the first time a young woman has sexual intercourse. The hymen may also be stretched or broken in other ways, however, such as the first time a young woman uses a tampon, during athletic exercise, or during masturbation.
For more information please visit: https://www.brooklynabortionclinic.nyc/hymenectomy/
About Author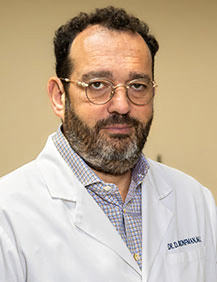 Dmitry Bronfman, MD, is a board-certified gynecologist who specializes in all aspects of contemporary women's health, preventive medicine, pelvic pain, minimally invasive and robotic surgery, and general, adolescent, and menopausal gynecology.